Jay and Silent Bob: Chronic Blunt Punch July 2020 Update
Hey All,
Welcome to our July Chronic Blunt Punch Direct Update. The world has changed immensely since the last update. We hope everyone is safe during these tumultuous times. We want to offer some cool news about what we have been focused on and where things are going with Chronic Blunt Punch as well as share updates on Mall Brawl.
2020 Gameplay Trailer and Steam Page Live
In June the team Participated in the Guerrilla Collective press conference, debuting the 2020 Jay and Silent Bob: Chronic Blunt Punch gameplay teaser trailer among 80+ other dope games.
Kevin Smith hopped on the stream to show us love and introduce the 2d game segment along with Chronic Blunt Punch. Much love to Kevin and the View Askew team for rocking out with us on this.
Chronic Blunt Punch Guerrilla Collective Trailer Announcement
Jay and Silent Bob: Chronic Blunt Punch Gameplay Teaser Trailer
Chronic Blunt Punch Development Update
We have been tweaking the combat, animations, level design, and added additional elements such as hazards to the game to enhance the overall feel. As far as combat, we have been adjusting the juggling and air combos with new ice-cold, creamy physics that adds weight and impact to the combat feel. We are topping off that hot fudge Sunday with new visual effect cherries for your eyes to savor. (<—— Went too far there)
Check out the gifs below for some of the visuals.
Playground Ducky Hazard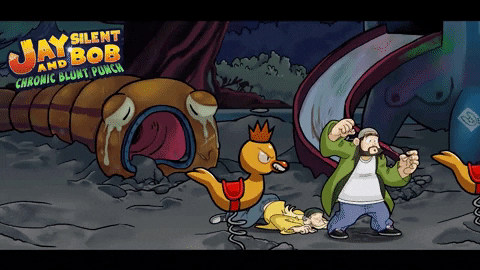 Jay and Silent Bob Air Combat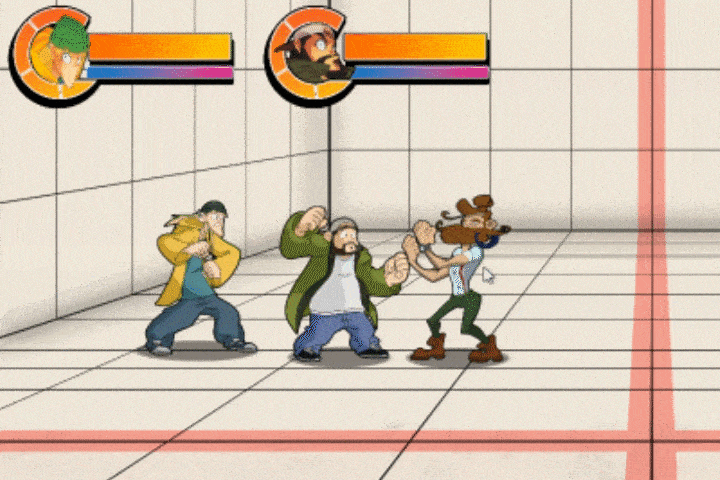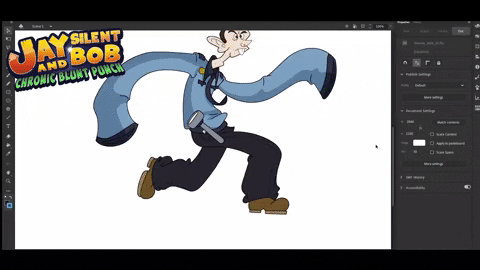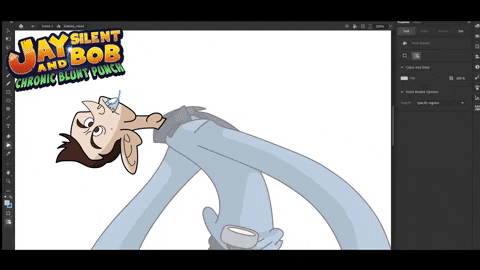 Visual Effects: Run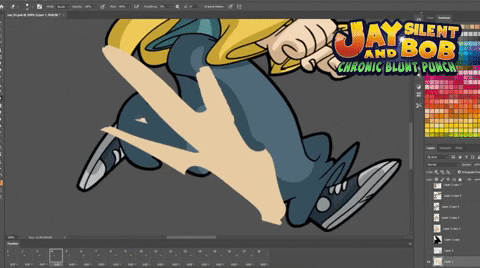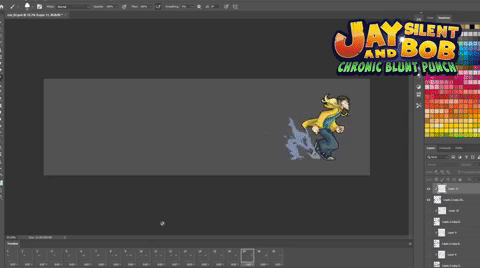 Mall Brawl is still rolling tough and we will have more news and updates in the months to come regarding other console ports and platforms we are working to release the game on.
Limited Run Games Physical Switch Pre-Order
The Nintendo Switch digital release has been out for a few months now and we have collaborated with the amazing team at Limited Run Games to produce a physical release of Mall Brawl on the Switch. There were two versions available, a Classic Edition and a Standard Edition. Unfortunately, they have already sold out, but let us know if you are interested in a copy and will work on getting our backers copies.
Mall Brawl Classic Edition
Mall Brawl Standard Edition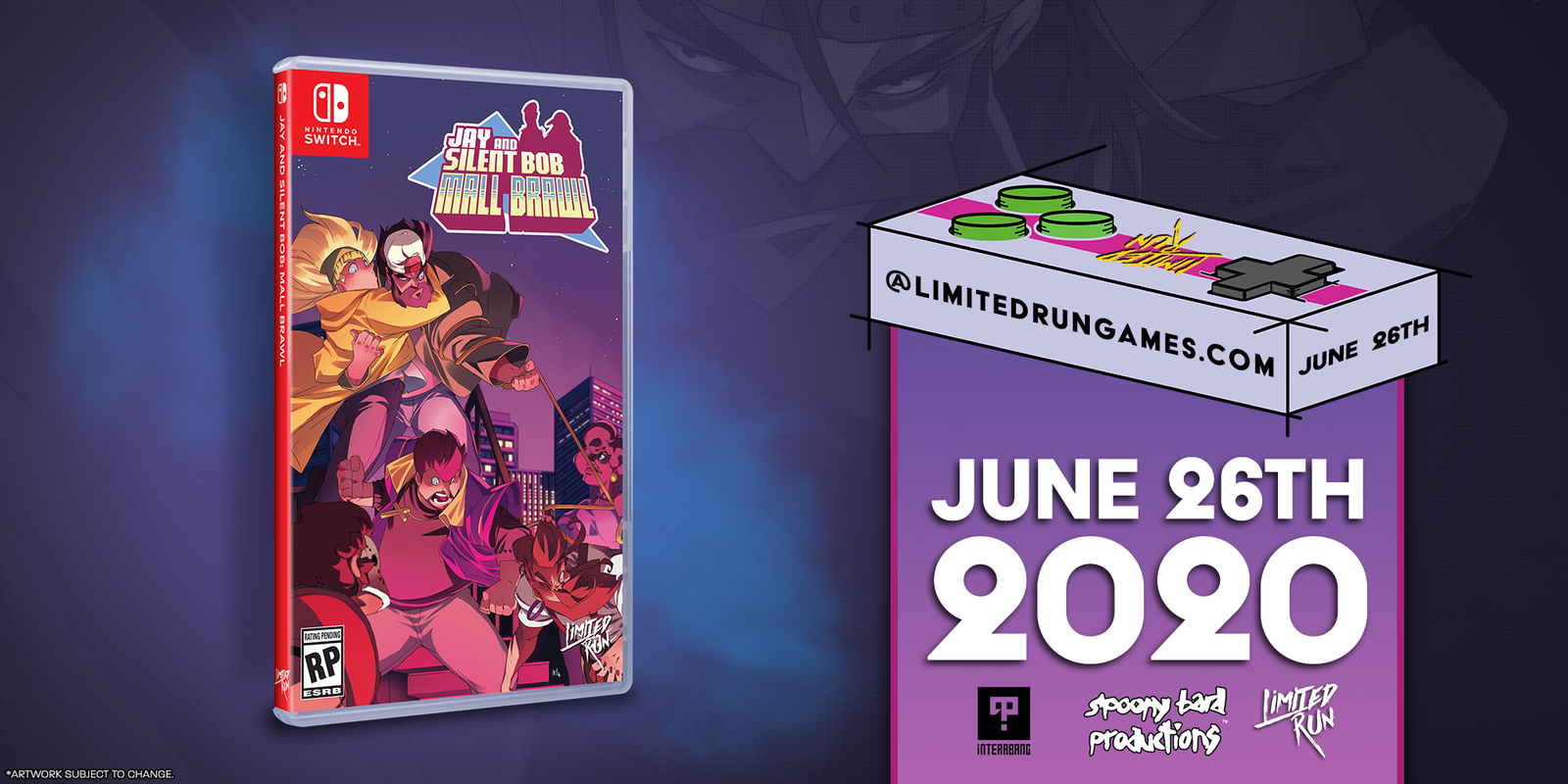 NES Carts
If you ordered the carts via Limited Run Games or the Backerkit, they should be on the way soon! We will keep everyone up to date on the shipping once we hear that they are on their way!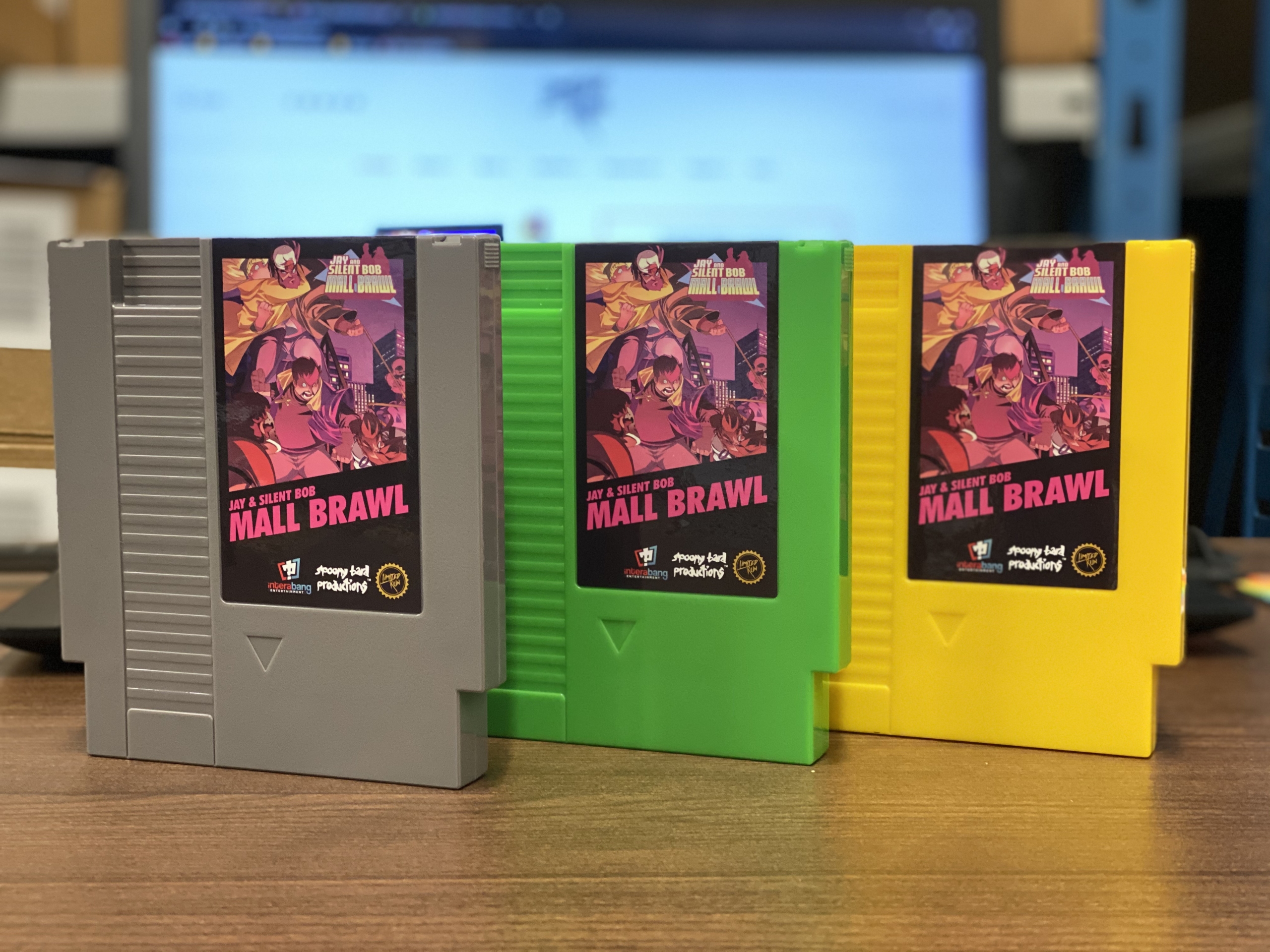 The Infamous Kart Race
When designing the game, we made the decision to make the game NES tough in order to capture the feel of why we liked old school challenging games in the first place. We realize that the game is hard as balls. Due to the feedback regarding the shopping kart level, we made a video to share how we rock that stage.
The Perfect Kart Run Video
Backerkit Fulfillment and Slacker Backer
Backerkit Add-Ons
Everyone now has the opportunity to purchase add-on items such as the Chronic Blunt Punch Shirt, Poster prints. We are working on our plan for fulfillment for these items now, please hold tight.
Backerkit Site
We have a lot more to share. Make sure to reach out to us through email or our social media channels. We are always down to answer your questions regarding the development process or what we are up to in general.